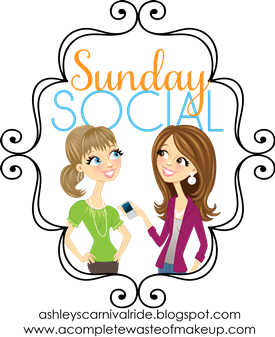 This week's questions:
1. Favorite Holiday Movies/TV Specials?
Elf,Home for the Holidays, Charlie's Brown Christmas, & of course a Christmas Story.
2. Do you do any volunteering during the holidays if so what? If not what would you do?
YES... we do the Coats Drive (the new school also had sweatshirts donations so I have half of a closet extra space right now), We do adopt a family for the Holidays, We always make a special gift to St Jude's (we give monthly but this is extra)I help with the canned food drive thru my union at work, this year I am not physically able to do much so I am in charge of tallying & keeping track of drop off places oh and the thank you e-mails/cards.
3. Favorite toy received as a Child for the Holidays?
really tough question our Christmas's weren't toy friendly so pass!!
4. What was your must have item in high school for the Holidays?
To have a permanent home.
5. Item you begged for the most and never got?
I wanted a matchbox racing set when I was 8 because all the boys at school talked about how cool they were.I was kinda a tomboy.
6. What do you do on Christmas Eve?
We open one present and make our phone calls to family out of town wishing them a Merry Christmas so as not to forget to get them in while the BIG days chaos is going on. We are starting fresh for our holiday traditions, for years we had to work double shifts at the carehome so we rearranged the actual days to celebrate as a family... NOW we are going back to what we did before and fitting lots of celebrating Jesus's birth.